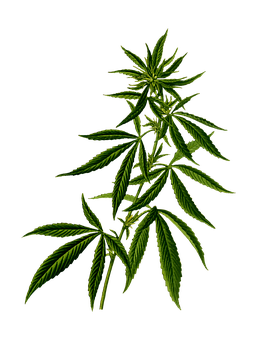 Access to Cannabis for Medical Purposes; Regulations - Cannabis Canada Forums
In August 2016, Health Canada strategized a shift in regulations to the former Marihuana for Medical Purposes Regulations (MMPR), put forth as the new Access to Cannabis for Medical Purposes Regulations. The new regulations put forth were a direct effect from the Federal Court ruling in the Allard v. Canada case. New regulations authorize tenable accessibility to cannabis for Canadians who have obtained consent from a health care practitioner for medical use.
Changes Under the ACMPR 
In an attempt to provide higher accessibility and affordability for those who use cannabis legally for their own medical purposes, the largest regulations change made under the ACMPR provides allowance for individuals to produce their own limited amounts, or to designate someone else to produce it for them.
How Does This Affect Patients 
There are several ways in which this change in regulations have, and will continue to, affected individuals in need of cannabis for medical purposes. When an individual receives proper medical documentation from their health care provider, that individual then has access to apply to register with Health Canada to begin producing a limited amount of product for their own consumption. They would also have the option of designating someone to take on this role and produce it for them.
The determining factors in the amount of cannabis that can be produced individually is based not only on growing conditions (indoor or outdoor) but also the individual's dosage requirements. There are only 34 quality-controlled cannabis producers in Canada who are licensed by Health Canada at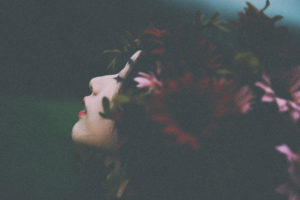 this time.
This product is safe, and these producers have gone through extensive measures to obtain their licenses. Any patients who were previously authorized to produce their own cannabis under MMAR (Marihuana Medical Access Regulations), who continue to meet the terms imposed by the Federal Court ruling, will be permitted to continue unless, or until, the Court deems otherwise.
Any existing patients currently covered by the ruling who need to make changes to their license will be able to do so in their registration under Health Canada's new regulations.
How Does This Affect Health Care Providers?
The change in regulations and implementation of the ACMPR does not change the roles designated to health care practitioners in Canada. They will remain responsible for authorizing the use of cannabis strictly for medical purposes. For aid in dosage amounts, practitioners can explore Health Canada's website for more information.
Will Storefront Operations be Permitted?
Access will be strictly held to what is outlined in the regulations, and will under no circumstances be permitted through storefronts. Dispensaries and compassion clubs are not authorized to be selling cannabis for any purposes, medical or otherwise. These storefronts are supplied illegally, and their products are not regulated therefore may be deemed unsafe for usage and consumption. The only current source of legal, safe, quality-controlled commercial cannabis in Canada for medical usage is through purchasing directly from one of the 34 Health Canada licensed producers.
How Does This Affect Licensed Producers?
In Canada, there are only 34 producers licensed by Health Canada. These producers supply close to 70,000 Canadians with dried and fresh marijuana,
as well as cannabis oil. These licensed producers will continue within their roles of growing and supplying the main source of safe and quality-controlled cannabis for medical use. An additional role implemented by this regulation is that these producers will now also be the only legal source of seeds and plants, to provide to individuals who are registered with Health Canada to produce for themselves, or for their designated grower (for the limited amount required for their personal medical purposes).
What Other Changes May be Expected?
The implementation of these changes gave quick remedy to issues that the Federal Court recognized, which needed to be addressed within a six-month period. These regulations are not a long-term plan for medical cannabis usage, and should not be considered as a concrete solution as legalization and legislation moves forward. These current regulations will continue to be assessed to verify that fair and reasonable access is available for those using for medical purposes. Health Canada is committed to this issue, including examining other avenues, including distribution through pharmacies.