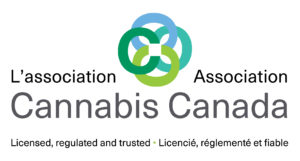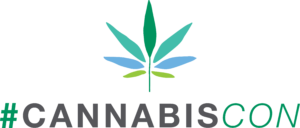 Edmonton, Alberta — On Saturday April 14th, #CannabisCon is featuring a dynamic and timely seminar on Women in Cannabis at The Edmonton Shaw Conference Centre, showcasing highly regarded and respected female voices within the industry.
It has been reported that women account for roughly 27% of executive-level roles in the cannabis industry [1], and there is a great deal of speculation as to why women do not represent a higher number. Many companies are working to shift and balance this gender gap, and #CannabisCon proudly brings together women within top organizations who can provide first-hand discussion on a hot topic within the cannabis industry.
Bin Huang; President; Emerald Health Therapeutics, Annaliese Kibler; Regulatory Affairs; Aurora, Michelle Davis; Community Engagement Specialist; Tweed, and Stephanie Ostrander; HR Recruiter; Cannabis at Work will lead our Women in Cannabis panel and be available for a Q & A session following their presentations. Highly regarded Consumer Advocate and founder of The Cannatherapy Concept, Green Hat Society, and Canexions, and CEO of Dvibz, Danielle Jackson – more commonly known as 'Miz D' – will moderate this highly anticipated seminar.
"There's never been a better time nor industry for women to be recognized for their contributions, influence and expertise. As both consumers and stakeholders, women have an unprecedented opportunity to help ensure our cannabis industry values compassion and wellness in addition to profit." — Miz D; Canexions.
Our #CannabisCon Consumer Day on Saturday April 14 is designed to educate the public on medicinal and recreational cannabis and will feature presentations including Cannabis 101, Legislative Update, Cannabis in the Workplace – Employee Perspective, Women in Cannabis, Innovations in Cannabis, Careers in Cannabis, and a Cannabis Job Fair. #CannabisCon has been designed to feature key industry experts and educators who will provide first-hand information from the source on what the public can expect from upcoming legalization.
"Having absolutely no experience with this product, this conference provided us with the impetus to simply become familiar with cannabis varieties, general uses, where to go to obtain these products, the difficulties facing both federal and provincial governments in setting regulations and to be a bit more tolerant and forgiving for the timeframe in this Canadian cannabis legalization journey." — Carol Valleau, Calgary #CannabisCon attendee.
#CannabisCon is a two-day conference beginning Friday April 13 with our Cannabis Canada Business Opportunity Day which features The Edmonton Chamber of Commerce Licensed Producers President's Luncheon. The day will also feature leading industry B2B presentations with a focus on Market Consolidation, International Growth, and Global Leadership, a Legislative Update, Cannabis in the Workplace, Economic Development and Business Opportunities, Opportunities in the Retail Sector, Investing in Cannabis, and Innovations in Cannabis.
Tickets and the full schedule of events is available at www.cannabiscon.ca
Media seeking interviews and comments, please contact the writer below.
-30-
#CannabisCon Media Contact:
Ashley Perry, Communications
C: (250) 812-0738
E: [email protected]
[1] https://mjbizdaily.com/chart-portion-women-executives-cannabis-dips-27-still-strong/
The Cannabis Canada Association, representing the largest majority of licensed producers in Canada, along with Silver Shows, with over thirty years of event management, have created #CannabisCon and Cannabis Canada Forums to address the pressing need for public education in the changing Canadian cannabis landscape.