As the cannabis legalization date approaches, provinces across the Country have been set with the task of writing their own regulations. It has been interesting to see some of the similarities as well as differences, all with the overarching goal of keeping the public safe and diminishing the black market. Subject to change, however, we have compiled a list here to inform you of where the projected regulations stand at this time.
Cannabis is scheduled to be legalized under federal legislation July 1, 2018
In line with the minimum age for sale of tobacco and alcohol, 19+ will be the legal age for individuals to buy, sell, and share recreational cannabis.
Retail and online ordering
Sales and distribution of recreational cannabis will be monitored by the Liquor Control Board of Ontario (LCBO) through a subsidiary corporation, with a focus held on distributing a controlled substance with a commitment to social responsibility.
Upon legalization in July 2018, it is projected that cannabis will be sold with an adherence to strict retail standards that meet federal requirements for the sale of cannabis, and within an online environment where products can be delivered safely and securely throughout the province.
Cannabis will not be sold in stores where alcohol can be found
Expectation:
online distribution available province-wide by July 2018
roughly 40 independent cannabis stores open by July 2018
80 stores open by July 1, 2019, and 150 stores open by 2020
The LCBO, along with the Ministry of Finance, have been in discussion with different municipalities regarding the process for siting stores. They are providing updates throughout this process. As work is done with municipalities, First Nations communities, and skate holders, additional details about retail and the impending distribution system will be shared.
In order to protect the health and well-being of Ontario's public, with a distinct focus on children, youth, and other vulnerable people, cannabis usage will be restricted including limiting the exposure to vapours and second-hand smoke, much like tobacco smoke.
The new regulations outline that recreational cannabis use will only be permitted within a private residence, and will not be permitted in any public place, workplaces, or within motorized vehicles.
Those with medicinal authorization must adhere to the same rules as smoking tobacco and electronic cigarette usage. Medical cannabis will not be allowed within enclosed workplaces, enclosed public places, motor vehicles, and other smoke-free places, with minor exceptions.
A critical part of the federal government's legalization of cannabis is keeping the roadways safe for motorists. Ontario has passed new rules that make drug-impaired driving laws tougher, including:
enhancing existing impaired driving penalties
creating a zero-tolerance approach for young, novice and commercial drivers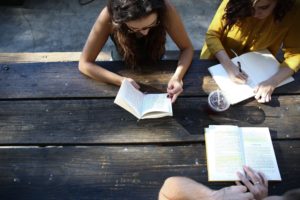 B.C.
Legal age 19

Sold at both public and privately run stores, with the provincial Liquor Distribution Branch (LDB) handling wholesale distribution.
Stephanie Smith, president of the B.C. Government and Service Employees Union, which represents LDB employees, said it makes sense for her union's members to handle cannabis distribution because of their experience dealing with alcohol. More details on what retail sales would look like would be revealed at the end of January or beginning of February.
"It's already a very and secure and efficient distribution system," she said. "We believe it's a fiscally responsible choice rather than setting up a very costly parallel system."
"It's clear that British Columbians support the priorities of protecting young people, health and safety, keeping the criminal element out of cannabis and keeping roads safe, which will guide the province in developing B.C.'s regulatory framework for non-medical cannabis." -  Solicitor General Mike Farnworth.
"We have set a precedent of having licensed dispensaries in the municipality of Vancouver," she said. "They [the NDP government] have to balance access to patients, which the courts have ruled we have a duty to provide, and providing that access in a way with strains and a service model that patients are accustomed to here." - Barinder Rasode, CEO for the National Institute for Cannabis Health and Education.
Alberta
Legal age 18
Retail sales and usage
A bill has been introduced that would make the government responsible for any online retail cannabis sales, while retail locations would be operated by private companies.
The Alberta Gaming and Liquor Commission would be responsible for overseeing private retail, and licensing details will be available early next year.
Cannabis will be banned from being sold alongside alcohol, pharmaceuticals, or tobacco.
Banned from use in public places such as schools, daycares, and hospitals.
Saskatchewan
Premier Brad Wall's government hasn't released its plan yet, outlining that it is still considering options and gathering feedback from online public consultations. This delay has bothered the Saskatchewan Urban Municipalities Association (SUMA), which has complained that municipalities are unable to prepare.
Manitoba
Legal age 19
Retail and online ordering
Cannabis will not be permitted to be sold where alcohol is sold. The province has opted for pursuing a "hybrid model" for cannabis sales. The Liquor and Gaming Authority (LGA) will regulate the purchase, storage, and distribution of cannabis while the Manitoba Liquor and Lotteries Corporation (MBLL) will secure and track the supply of cannabis sold within the province. Along with Alberta, the private sector will be responsible for selling the product.
Manitobans will be able to order cannabis online through retailers who also hold a storefront.
Only those who hold a medicinal license will be permitted to grow cannabis at their residence.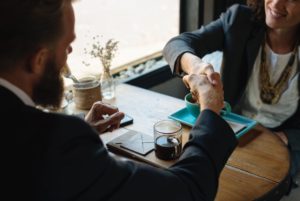 Quebec
Legal age 18
Retail and online ordering
Under the proposed plan, the Société Québécoise du Cannabis (SQC) will purchase cannabis from a producer and deal with the transportation and storage of the product. There are expected to be around 15 stores scattered throughout the province, and online ordering will also be made available.
Recreational and medicinal usage
Individuals will be banned from growing cannabis for personal use at their residence, and usage will be banned to the same places where individuals can currently smoke a cigarette.

New Brunswick
Legal age 19
Retail and online ordering
Up to 20 government-run stores will be established. They will each adhere to strict guidelines, such as they will be located at least 300 metres away from schools, will display products under glass, and all customers entering the store much show valid government issued ID and be of legal age before entering the store. Online sales will be permitted.
Recreational and Medicinal usage
Usage will be banned in public places, and a limit will be placed on how many grams an individual can carry. At a person's residence, they may store however much they like, but it must be either in a locked room or locked container.
Newfoundland and Labrador
Legal age 19
Retail and online ordering
Sold in approved private stores, with distribution handled by the Newfoundland and Labrador Liquor Corporation (NLC). In some areas, NLC may be the retailer as well. Online sales will be available as an option to purchase.
Recreational and medicinal usage
Nova Scotia
Legal age 19
Retail and online ordering
Sold through some Nova Scotia Liquor Corp. outlets as well as online sales.
Recreational and medicinal usage
Possession will be limited to 30 grams per person and a household growing limit of four plants.
P.E.I
Legal age 19
Retail and online ordering
Plans to sell cannabis at standalone outlets run separately from its liquor commission, as well as online.
Recreational and medicinal usage
To begin, will be legally restricted to private residences.
Yukon
Legal age 19
Retail and online ordering
It has been suggested that retailing could be a mix of government and private-sector outlets, with at least on retail store and an e-commerce option.
Northwest Territories
Legal age 19
Retail and online ordering
The N.W.T Liquor Commission will be in charge of import and distribution.
Recreational and medicinal usage
Four plant limit at private residences,
Restrictions to be made on where cannabis can be consumed in public.
Nunavut
​The Nunavut government has not yet unveiled its plan or released the results of its survey regarding cannabis legalization.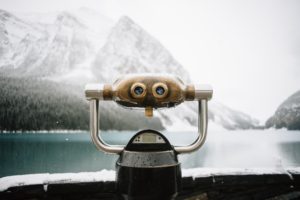 Links:
http://www.cbc.ca/news/canada/province-pot-marijuana-legal-1.4405084
https://www.ontario.ca/page/cannabis-legalization
http://www.cbc.ca/news/canada/british-columbia/bc-recreational-pot-age-1.4433839
http://www.cbc.ca/news/canada/edmonton/province-rules-governing-pot-sales-alberta-1.4405979
http://www.cbc.ca/news/canada/saskatchewan/suma-pot-legalization-call-release-plan-1.4381289
http://www.cbc.ca/news/canada/manitoba/legal-age-buy-pot-manitoba-19-1.4433640
http://www.cbc.ca/news/canada/montreal/quebec-marijuana-bill-2017-1.4404066
http://www.cbc.ca/news/canada/new-brunswick/nb-province-retail-model-legalized-marijuana-1.4370233
http://www.cbc.ca/news/canada/newfoundland-labrador/marijuana-legislation-newfoundland-labrador-1.4415527
http://www.cbc.ca/news/canada/nova-scotia/nova-scotia-s-marijuana-plan-expected-by-end-of-2017-1.4393981
http://www.cbc.ca/news/canada/prince-edward-island/pei-cannabis-legalization-survey-next-step-1.4355224
http://www.cbc.ca/news/canada/north/yukon-marijauna-framework-sales-pot-age-1.4410642
http://www.cbc.ca/news/canada/north/nwt-government-cannabis-plan-1.4418290