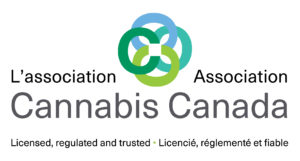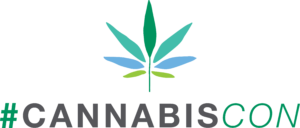 Edmonton, Alberta — On Friday April 13th and Saturday April 14th, for the first time at a public forum, all three levels of Government will come together to share their roles in the emerging Canadian cannabis legalization process at #CannabisCon at The Edmonton Shaw Conference Centre.
#CannabisCon has been designed to feature key industry educators and experts who will provide first-hand information from the source on what the public can expect once Bill C-45 is passed. Health Canada's John Clare, The Alberta Cannabis Secretariat's Kim Capstick, AGLC's David Berry, and The City of Edmonton's Colton Kirsop will lead our legislative update panel and be available for a Q&A session following their presentations.
Keynote addresses from The Hon. Joe Ceci, Min. of Finance, and The Hon. Deron Bilous, Min. of Economic Development will anchor the Province's message.
According to Conference Chair, Howard Silver, there has been too much speculation and misinformation circulated by many well-intentioned industry observers and uninformed sources. #CannabisCon will provide the public and business community with the opportunity to hear first-hand from the government agencies charged with rolling out the Federal, Provincial and Municipal legislation. In addition, Canada's leading licensed producers will be available to answer questions.
#CannabisCon is a two-day conference beginning Friday April 13 with our Cannabis Canada Business Opportunity Day which features The Edmonton Chamber of Commerce Licensed Producers President's Luncheon. Included in the President's Panel will be; Cam Battley - Aurora, Jeff Ryan - Canopy Growth, Jay Wilgar - Newstrike/Up Cannabis, Greg Engel - OrganiGram, Torsten Kuenzlen - Sundial, and Bin Huang - Emerald. The day will also feature leading industry B2B presentations which will focus on Cannabis in the Workplace, Business Opportunities, Investing in Cannabis, Retail Opportunities, Women in Cannabis, Innovations in Cannabis, etc.
Our Consumer Day on Saturday April 14 is designed to educate the public on medical and recreational cannabis and will feature presentations which will include; Cannabis 101, our Legislative Update panel, Retail Opportunities, Women in Cannabis, Harm Reduction, Patient Education, Cannabis at Work and more.
With the industry projecting to create close to 100,000 new jobs, individuals seeking career opportunities are invited to bring their resumés Saturday afternoon to our #CannabisCon Job Fair where they can meet with potential employers looking to hire staff for their operations in Alberta.
Tickets and the full schedule of events is available at www.cannabiscon.ca
Media seeking interviews and comments, please contact the writer below.
-30-
#CannabisCon Media Contact:
Ashley Perry, Communications
C: (250) 812-0738
The Cannabis Canada Association, representing the largest majority of licensed producers in Canada, along with Silver Shows, with over thirty years of event management, have created #CannabisCon and Cannabis Canada Forums to address the pressing need for public education in the changing Canadian cannabis landscape.